WNS is a leading global business process management company. Deep industry and business process knowledge, a partnership approach, comprehensive service offerings and a proven track record enable WNS to deliver business value to the world's leading companies. WNS is passionate about building a market leading company valued by our clients, employees, business partners, investors and the communities in which we live and work.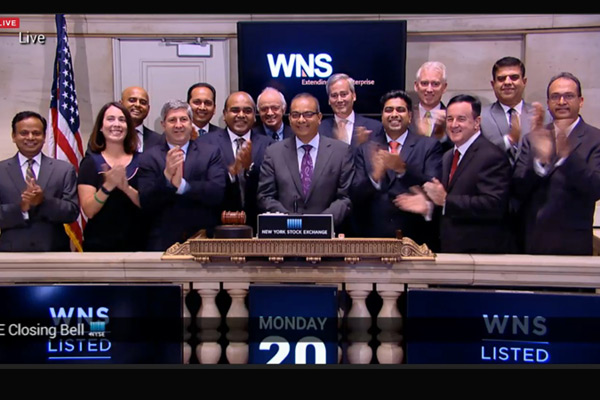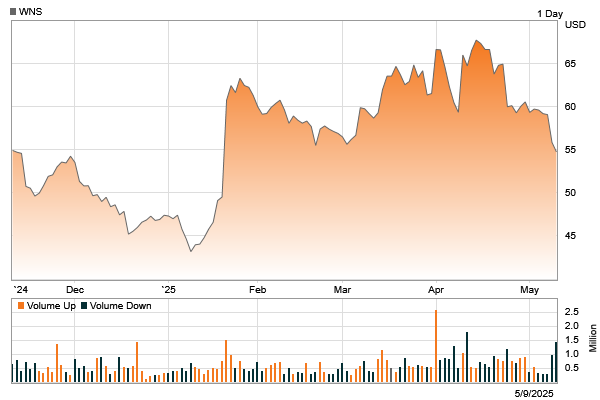 INVESTOR EVENTS
UPCOMING EVENTS
There are currently no events scheduled.
Recent Press Releases
WNS Announces Fiscal 2020 First Quarter Earnings, Revises Full Year Guidance
NEW YORK & MUMBAI, India--(BUSINESS WIRE)--Jul. 18, 2019-- WNS (Holdings) Limited (WNS) (NYSE: WNS), a leading provider of global Business Process Management (BPM) services, today announced results for the fiscal 2020 first quarter ended June 30, 2019. Highlights - Fiscal 2020 First Quarter: GAAP Financials Revenue of $214.6 million, up 7.4% from $199.8 million in Q1 of last year and up 1.9% from $210.5 million last quarter Profit of $27.6 million, compared... 
Data provided by Nasdaq. Minimum 15 minutes delayed.