WNS is a leading global business process management company. Deep industry and business process knowledge, a partnership approach, comprehensive service offerings and a proven track record enable WNS to deliver business value to the world's leading companies. WNS is passionate about building a market leading company valued by our clients, employees, business partners, investors and the communities in which we live and work.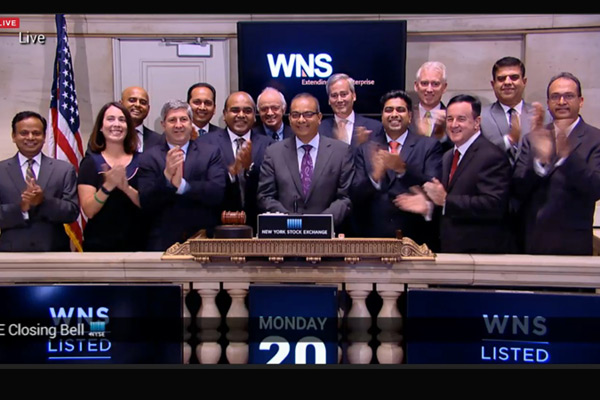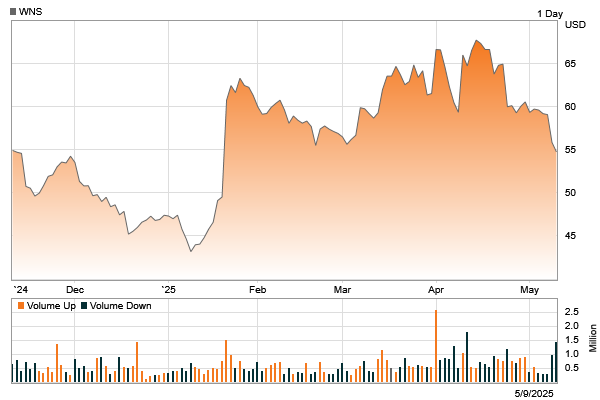 INVESTOR EVENTS
Recent Press Releases
WNS Named a 'Leader' by NelsonHall for Advanced Analytics BPS
NEW YORK & MUMBAI, India--(BUSINESS WIRE)--Aug. 22, 2019-- WNS (Holdings) Limited (NYSE: WNS), a leading provider of global Business Process Management (BPM) services, today announced that it has been recognized as a 'Leader' in NelsonHall's Vendor Evaluation & Assessment Tool (NEAT) for Advanced Analytics Business Process Services (BPS) in the Overall market segment. NelsonHall's 'Leader' category for Advanced Analytics BPS is based on a company's ability to meet future client req... 
Data provided by Nasdaq. Minimum 15 minutes delayed.